Opposition camp lawmakers raised new questions on Wednesday over Legislative Council president candidate Andrew Leung's claim that he has already renounced his UK citizenship.
Leung said that he handed in documents to the Legislative Council Secretariat on Tuesday evening. On Wednesday, he showed legislators two documents from the UK's Home Office in support of his claim.
However, lawmaker Eddie Chu said that there were still suspicious points within the letter, saying that he believed Leung was "only selectively providing information." Leung did not show the declaration of renunciation, which was supposed to be included with the letter dated September 30.
Leung Kwok-hung, of the pro-democracy League of Social Democrats, said that Andrew Leung had already violated Basic Law Article 71, which says that the Legislative Council president should be "a permanent resident of the Region with no right of abode in any foreign country and has ordinarily resided in Hong Kong for a continuous period of not less than 20 years."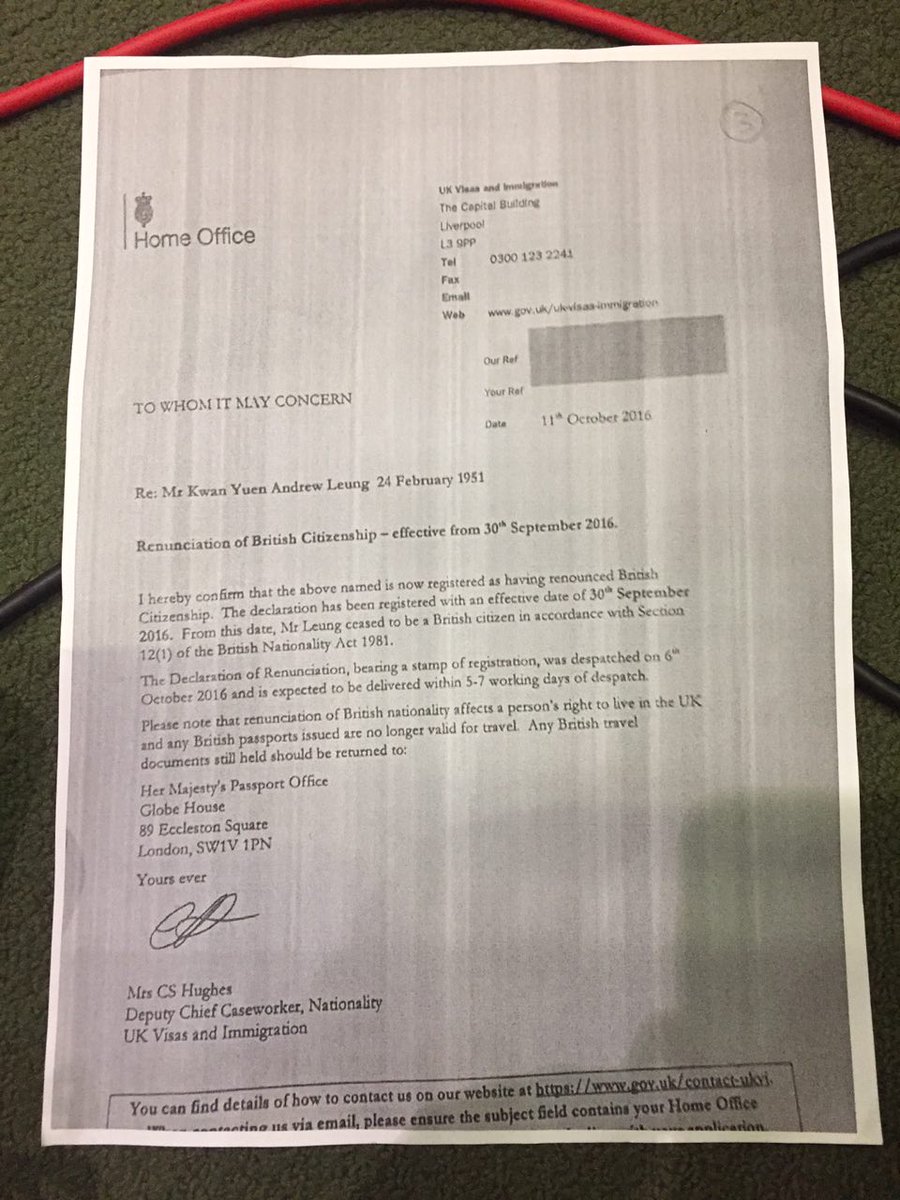 Eddie Chu also said that there was another letter, dated October 11, which said that the declaration was sent out on October 6. He stated that it was possible that the declaration form from September 30 was sent too late. According to October letter, the declaration "is expected to be delivered within 5-7 working days of dispatch." It is unknown whether the letter has been received yet.
Chu also added that names were hidden in the first letter, but not the second, suggesting that Andrew Leung did not want anyone to contact the person named in the first letter.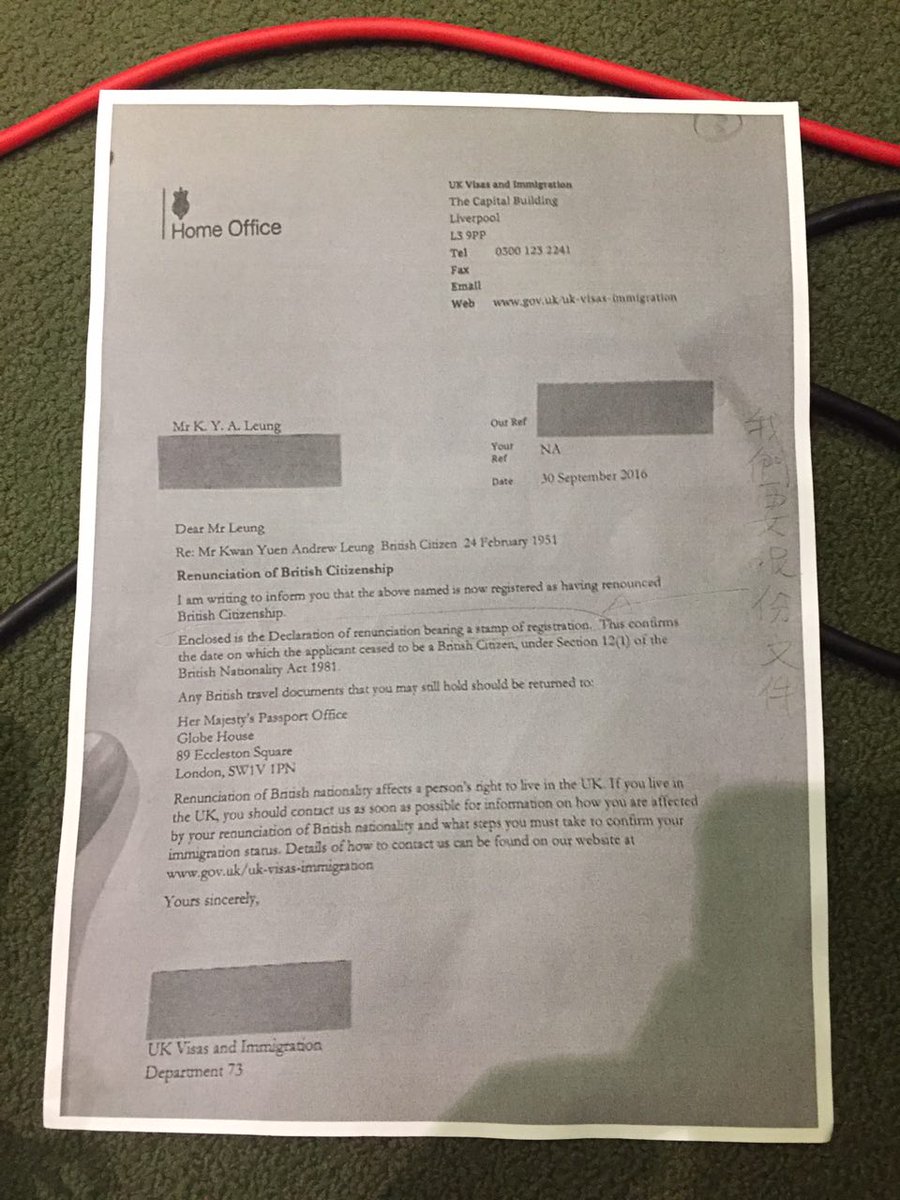 He questioned whether Leung's renunciation of his British citizenship meant that he no longer had the right of abode in the UK. He said that he would bring up the problem in the Legislative Council, and that the election should not allowed to continue, as there may be judicial risks.
Claudia Mo, of the Civic Party, said that as both letters were copies and the actual declarations could not be seen, so "you will have to trust him."
Leung Kwok-hung said Andrew Leung did not have the qualifications to be elected as Legislative Council President and he will apply for judicial review if Leung is allowed to run in Wednesday's the election.